Our mission is to become a preferred choice for hydrologic and water resources studies associated to waterpower projects, and for project management services. We accomplish our mission by applying our proven knowledge and experience to support our clients' vision, strategy and objectives.
We aim at forming strong, long-lasting relationships with our clients, based on mutual trust, integrity and professionalism.

Corbu Consulting Inc. works closely with its clients to provide competitive project management and hydroelectric water resources engineering services. Our staff's experience in implementing large projects on time, within budget, and client satisfaction, represents a solid guarantee that our clients' strategic business objectives will be met. Our staff's 20-years involvement with hydroelectric water resources studies for the two largest Power Utilities in Canada positions well our company to provide consulting services to government and private organizations.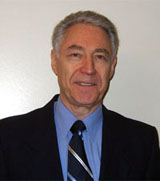 Ion Corbu, the principal of the Corbu Consulting Inc., is a Professional Engineer with extensive experience in Project Management and Power Utility Business. Ion has worked for over 30 years for the two largest Power Utility Companies in Canada.

Ion has been Project Manager with Ontario Power Generation for nine years. He led large teams of internal and external developers involved in the implementation of IT information systems for supporting the operation of hydroelectric plants, energy trading and settlement activities. These projects were successfully implemented in production on time, on budget, with client satisfaction. The systems developed and implemented under these projects continue to be used successfully, several years after their declaration in service.

In addition to Project Management, Ion has over 20 years of engineering experience with Ontario Hydro/OPG and Hydro Québec. He has conducted numerous water resources studies and has directed the development of application software for the operation of hydroelectric generating stations and reservoirs. He has participated in technical committees and in joint work groups with other Canadian and US power utilities, government agencies, universities and private consultants. He has authored and co-authored over a dozen technical publications, has lectured on the operation of hydroelectric systems at Canadian universities, and has chaired sessions on hydro-power at international conferences. Also, Ion has been invited by the Natural Sciences and Engineering Research Council of Canada to evaluate submissions from Universities and Power Utilities for strategic grants in hydrology and water resources. He co- edited the Proceedings of the 3rd Water Resources Operations Management Workshop organized by the American Society of Civil Engineers, and was invited to join a delegation of experts from USA and Canada to visit Vietnam for reviewing this country's needs and plans in water resources, including hydro- power generation.

Ion received a M. A. Sc. degree from l'École Polytechnique de Montréal. He is a member of the Association of Professional Engineers of Ontario and the Project Management Institute PMI™. Ion obtained the Project Management Professional PMP® certificate from PMI™, the Master Certificate in IT Project Management from the George Washington University, and the Advanced Certificate of Completion in Project Management from McMaster University.
Corbu Consulting Inc., its directors and officers, do not claim in any ways copyright, intellectual or moral right privileges for any work conducted or performed individually or collectively with others for the benefit of their previous employers. This disclaimer also applies to future clients of the company.
Some text on this Web site contains forward-looking statements which are based on certain assumptions and expectations regarding the future evolution of Corbu Consulting Inc. The Corporation's actual evolution may differ from that expressed or implied in such forward-looking statements


1. Ethics
2. Ethics Liability Disclaimer

Ethics
Corbu Consulting Inc. is committed to promoting individual integrity, professionalism and adherence to high standards of business ethics. All our current and future employees and associates are required to comply with our Corporate Business Ethics. In addition, we require compliance with the following ethics standards:
· Members of the Project Management Institute PMI should abide by:
The Project Management Institute, PMI Member Code of Ethics and Professional Conduct, Project Management Institute, Inc., 2007. Copyright and all rights reserved. Material from this publication has been reproduced with the permission of PMI.
The Project Management Institute, PMI Member Ethics Case Procedures, Project Management Institute, Inc., 2003. Copyright and all rights reserved. Material from this publication has been reproduced with the permission of PMI.
· Project Management Professionals PMP should abide by the Project Management Institute, PMP Code of Professional Conduct, Project Management Institute, Inc., 2000. Copyright and all rights reserved. Material from this publication has been reproduced with the permission of PMI.
· Members of the Association of Professional Engineers of Ontario should abide by the PEO Code of Ethics. This document is available by clicking on http://www.peo.on.ca/ and selecting the menu item entitled "Code of Ethics":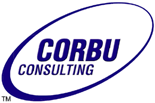 Corporate Business Ethics

Personal Interests
· Employees (*) must avoid any conflicts of interest which might interfere with their professional decisions or behaviors. They must refrain from using their own position in furthering their personal of family interests to the detriment of the Corporation and its clients' interests.
· Employees must not provide services in direct competition with the Corporation.

Confidential Information
· Employees must protect the confidential information, intellectual property and materials entrusted to them by the Corporation, its clients and future associates, both during and after employment with the Corporation. Unless otherwise stated, all information of the Corporation, its clients and future associates should be considered confidential.
· Employees will release client information only with the express permission of the client or when required by law.
· Employees who leave the Corporation will not take improper advantage of their previous employment with the Corporation.

Gifts
· Employees must refrain from offering or receiving any gifts, benefits, money, or other consideration.

Client Rights
· Employees must respect clients' rights to make their own decisions, and should avoid imposing their views on clients.

Business Expenses
· Employees must ensure that business expenses are minimized and authorized in advance by a director of the Corporation. All expense claims must be supported by receipts and documentation.

Professionalism
· Employees must recognize the boundaries of their competency and only provide services for which they are qualified by training and/or experience.
· Employees must present their services in an honest and forthright manner, and not engage in any unfair or deceptive practice.
· Employees must protect Corporation's business relationships with clients and associates.

External Associates
· The Corporate Business Ethics apply equally to employees and external associates and their employees conducting business on behalf of the Corporation.

Reporting of Violations
· Any misconduct by any employee or external associate conducting business on behalf of the Corporation should be communicated immediately to a director of the Corporation.

(*) In this document the term "employee" is meant to represent current and future employees of the Corporation.

Back


Ethics Liability Disclaimer
In no circumstances, shall Corbu Consulting Inc. be liable for any direct, indirect, incidental, consequential or special losses or damages, or for any other losses, costs, demands, claims, expenses and/or legal costs whatsoever that may occur if any of its employees or associates are violating the Corporate Business Ethics, the PMI's Code of Ethics, Ethics Case Procedures, PMP Code of Professional Conduct, or PEO's Code of Ethics. This limitation of liability applies without exceptions.

Back